Learning what's best for both of you ….
A couple may be a young person with a family member, parent, or parents; or any two people in a relationship of whatever kind – married, not married, same sex, siblings….  I see couples who need help and support in communicating better; in giving each other respectful space;  in separating in as kind and healthy a way as possible; and couples wanting help in finding intimacy again.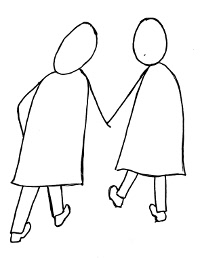 If you are in a couple relationship and feel the need for help in learning how to get close again; or even if you'd like support in separating amicably – you may like to get in touch with me.  I would see you together or at first separately, whatever seems right for you at the time.  It depends entirely on your circumstances and preferences.
A short telephone conversation or email exchange could be the beginning of you seeking and finding what you need.  Email frankiehudson182@gmail.com or ring 07726 924033 or 0117 9738900